Previous UN environmental summits have not yet set humanity on the new course demanded by science to reduce greenhouse gases and protect ecosystems. Does it succeed now?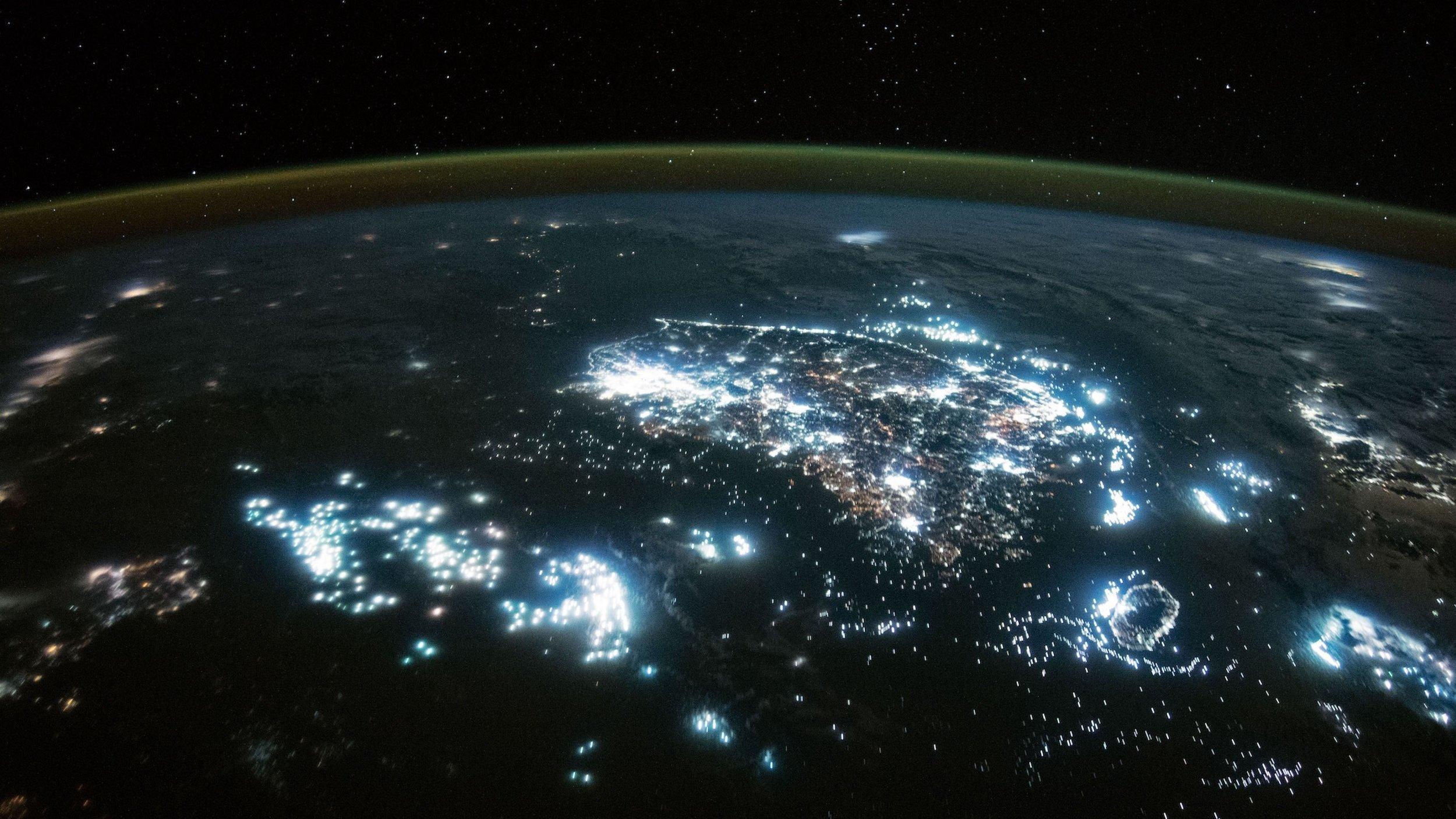 In world politics, the focus is currently on acute crises and conflicts- especially the Corona pandemic and the threat of further aggression by Russia against Ukraine. Two crises threaten to fade into the background, which have been unsolved for decades, but which, according to scientists and now also business representatives, represent existential dangers to human civilization.
When U.S. President Biden recently spoke about Russia's aggression towards Ukraine, he wove a sentence into his speech that was quite something: Biden, as New York Times columnist Thomas Friedman pointed out, told Putin to take care of the real problems, namely a "burning tundra that no longer freezes naturally"." The President was referring to record temperatures and fires in Siberia.
As far as the Corona pandemic is concerned, the verdict of science is clear:If we do not change our approach to nature, but continue to penetrate and destroy intactecosystems, the current epidemic will only be the prelude, because as yet unknown viruses and bacteria threaten to be released and spread, andecological regulatory processes that keep dangerous pathogens in check are in danger of falling away.
Actually, 2021 was supposed to be the turning point. After years and decades of governments delaying to clearly state how they will reduce emissions in time of greenhouse gases, the moment of truth should strike in Glasgow in November. And after years and decades, in which the states have professed to protect nature and its biodiversity, but have hardly done anything, concrete, verifiable goals should finally be set.
Climate negotiators close to tears at COP26
From a "last chance environmental organizations and politicians spoke with an eye to the UN climate summit, COP26 for short, which in November in Glasgow will bring together some 40.000 people from all over the world, including U.S. President Joe Biden and Indian Prime Minister Narendra Modi. And high hopes were also pinned on the UN summit on biodiversity in Kunming, China, COP15 for short, which was less prominent in the media.
But China allowed only a rather ceremonial narrow-gauge start to the conservation negotiations because of the Corona pandemic. There was a surprise appearance by Chinese President Xi Jinping, who for the first time promised his country a global leadership role in nature conservation. Concrete decisions, however, have been postponed until 2022.
And at the end of the Glasgow summit, Alok Sharma, a former minister and Conservative appointed by the British government to lead it, was on the verge of tears as he apologized to the plenary for not achieving more. UN Secretary-General Antonio Guterres said: "The outcome of COP26 is a compromise that reflects the interests, contradictions and political will in the world today. It is an important step, but not enough."
In terms of climate protection, however, the countries can at least build on a large number of groundbreaking decisions made at COP26.
Greenhouse gas emissions are on the rise again
Formally, the most important outcome of the two-week negotiations is the Glasgow Climate Pact, an eleven-page document that was adopted by consensus. The resolutions set out the task of member states specifying their planned CO2 reductions in detail by the end of 2022 and then setting official targets against which they will be measured. The document also includes a commitment to the 1.5-degree target, which is important because this was mentioned in the 2015 Paris climate treaty as more of an ideal goal. But climate scientists are unanimous in warning that as little as 1.5 degrees of warming will pose major risks, and two degrees could catapult the Earth into climatic and ecological chaos.
To some ears, the difference between 1.5 degrees and 2 degrees of warming may still sound small, because in absolute temperatures, for example, it is only a marginal difference during the course of the day. But the average temperature of the earth is more like the body temperature of a human being, where between 39 degrees and 39.5 degrees, many critical processes take place in the body.
At the height of the last ice age, when glaciers piled up hundreds of meters high in the northern hemisphere up to today's temperate latitudes, the average temperature was only about 5 degrees lower than it is today. Adding 2 degrees Celsius or more to today's climate would create a "hot spell heralded with barely calculable domino effects such as the thawing of methane reservoirs in the tundra, which could quickly lead to 3 or 4 degrees of warming and threaten the livelihood of human civilization.
For the 1.5 degree target, the Glasgow decision also specified concrete conditions: For there to be any chance of achieving it, global CO2 emissions would have to fall by 45 percent by 2030 compared to 2010 levels and be at net zero by 2050. In view of the fact that, despite pandemic-related lockdowns, emissions in 2021 are almost back to the level of earlier years, this is a goal of gigantic scope.
Most optimistic estimate just under two degrees
The most optimistic estimate available comes from the International Energy Agency and says that global warming will remain limited to 1.8 degrees over the course of the century, provided that all countries really do fully implement all the promises they have made so far. This includes long-term goals such as India's to be CO2 neutral by 2070. IEA chief Fatih Birol hailed it as a "milestone that the projected warming is below 2 degrees for the first time", provided that policymakers deliver.
But a team of United Nations experts calculates that the short-term pledges made so far will bring the planet well above the two-degree threshold. So at the end of 2022, when countries are supposed to file their new 2030 targets, the moment of truth will strike.
To the less striking, but in the matter extremely important results of "Glasgow" counts that the almost 200 states in Glasgow have agreed on accounting rules with which their emissions are recorded. This dull-sounding issue has great significance, as everyone knows, that a company or public authority leads. Because just as messy accounting in a business facilitates fraud and leads to confusion, the same is true in climate change mitigation.
During the climate summit, the "Washington Post" reported that the Reveals that there are significant inconsistencies in the way CO2 emissions are recorded in many countries. Malaysia, for example, attributed to its forests a four times greater ability to store carbon than Indonesia. In sum, the Washington Post concluded, emissions worldwide could be up to 23 percent higher than the official inventories. The set of rules agreed in Glasgow should now ensure consistency in recording and at least make fraud less likely.
Hardly climate payments to poorest countries
One of the biggest points of contention in Glasgow was the question of whether and in what form the climate summit should call for a phase-out of the use of coal for energy generation. To this end, there was a veritable battle for every word. Because countries such as Australia and India are economically heavily dependent on coal and have neglected the development of regenerative energy supplies for too long.
India, for example, gets nearly 70 percent of its electricity from burning coal. To current governments, a rapid coal phase-out seems more threatening than facing the consequences of unchecked warming. That is why every word was fought over during the negotiations in Glasgow.
Free newsletter: AnthropoScene
Sign up here – and get info on the latest contributions from AnthropoScene as well as the project.
On 10. November, the draft resolution still said that the summit was calling on all countries to implement a "phasing-out of coal and from subsidies for fossil energies. In the final document, watered down mainly by India, there was only talk of a "phasedown", a leakage of "undiminished" carbon dioxide Carbon use and from "inefficient" miscarriages Subsidies the talk. This creates ample room for interpretation for doing too little in the end- a major risk factor and a heavy mortgage.
Equally negative is the failure of countries to raise even the $100 billion a year long promised to poorer countries to build a climate-friendly energy supply and mitigate the effects of the climate crisis. Not to mention the climate reparation fund, which is actually one of the main pillars of the Paris Agreement, but has hardly taken shape so far.
In the protection of nature many non-binding promises
If you compare this with the bailout packages that were put together as a result of the global financial crisis and the euro crisis between 2008 and 2014, the rich nations are doing a poor job of it here. Although historically they have been responsible for the vast majority of CO2 emissions accumulating in the atmosphere and the CO2 concentration of 280 ppm in the 19. Although the global climate change has catapulted global warming in the twentieth century to over 420 ppm in some cases, they have so far largely shirked their responsibility towards the victims of the climate crisis in the global south.
What there was no shortage of in Glasgow, on the other hand, were new voluntary and legally non-binding announcements, the so-called "pledges. Some observers even see a trend toward the conferences of the parties mutating from a decision-making body to an announcement platform. Pledges should be emphasized, to stop deforestation by 2030 and to reduce the methane emissions to be reduced by 30 percent by 2030.
Such announcements have been made in the past, such as the New York Declaration on Forests from 2014- and many have in common that they have always excited the public as a brief beacon and created the impression of activity, only to be quickly forgotten again. Shortly after the climate summit, for example, it emerged that the rate of deforestation in Brazil, which has signed the Forest Pledge, has increased co-signed, has risen to a long-standing record under the government of Jair Bolsonaro.
Another trend is that while governments are relatively stingy on environmental investments, private donors, including large foundations and billionaires, are more generous. $7.2 billion pledged by private donors in Glasgow to fight deforestation.
Collision with ecological reality
A similar pledge had been made before the launch of the Biodiversity Summit in China. While states made no new financial commitments, an alliance of foundations- gave including the Wyss Foundation, the Rob and Melani Walton Foundation, the Bezos Earth Fund, and Bloomberg Philanthropies- has pledged to spend five billion dollars on nature conservation by 2030.
In 2022, however, it will be up to the countries at the UN Biodiversity Summit to agree on binding targets for global nature conservation by 2030. It is about the ecosystems from which we humans get drinking water and food, which protect us from floods and landslides. It is about biodiversity, which beyond its own value is central for us humans, for example, for the development of new medicines and protection against pathogens.
Whether it will be possible, after the failure with the goals for the years 2010 to 2020, to anchor new goals until 2030, which will also be implemented, is still questionable, because massive economic interests are affected, such as those of industrialized agriculture in Europe and North America, the soy oligarchs of South America and the poorer countries, which are trying to catch up with the West in terms of prosperity with classic methods. Fishing is also a huge issue. Mankind is currently taking far too many fish from the ocean. Protected areas could make it easier for marine animals to reproduce, but at the same time, the areas that could be used often contain rich fishing grounds that are currently being systematically exploited.
The classic development concept of "extractivism", The way we are producing and consuming at the moment is leading us to an abyss", says Achim Steiner, head of the United Nations Development Programme. The World Economic Forum even counts the loss of natural diversity as one of the most important risk factors for further economic development and prosperity because they endanger a safe food supply, the supply of drinking water and generally the fertility of the earth.
New economic models needed for fisheries and forest protection
The big goal of COP15, therefore, is to create binding targets, such as putting thirty percent each of the Earth's marine and terrestrial areas under effective protection by 2030. Behind this, however, are complex questions, such as what role indigenous communities should play. Are they being excluded from their ancestral territories with fences for conservation, as is happening in some places?
This would be a catastrophic mistake, as the world's 400 million or so indigenous people have so far proven themselves to be the best and most effective guardians of natural diversity. Their territories are home to much of the remaining biodiversity, according to studies. So far, the United Nations has not found an adequate way to seriously involve indigenous organizations in negotiations about their future.
The decisions of COP15 are potentially deeply affecting the lives of many people. As with forest protection, the question is whether alternatives to the short-term exploitation of "natural resources" are possible, as it is called in the language of capitalism, can be found, from which people can also live.
2021 could not fulfill the hopes, which were directed at the two UN summits. This was also evident in the behavior of major countries after the climate summit. As the Washington Post reported in January, U.S. President Biden, of all people, who had appeared in Glasgow with much pathos, has now released more state lands for the exploration of new oil and gas deposits than previously the administration of climate change denier Donald Trump. Although a court has canceled some of the releases, the Biden administration's actions show how far apart announcements and reality are.
Nature conservation offensive in Germany?
Against this background, the question arises as to how much hope people who want to preserve the climate, nature and resources in such a way that civilization and ecosystems can continue to develop without mass extinction should place in UN summits at all. Perhaps initiatives by and in communities, the divestment movement with its influence on financial markets, activities by large companies and foundations, or lawsuits such as the climate lawsuit before the German Federal Constitutional Court will prove more effective in retrospect than the grandiose conferences of states.
But in a world where nation states claim to control world affairs, they cannot be absolved of their responsibilities.
That is why 2022 instead of 2021 will be the much-vaunted year of fate for nature and climate, on which depends whether mankind will manage to preserve its own livelihoods or whether all the gloomy scenarios with which science is coming up will become reality.
The COP27 climate negotiations will be dominated by 7. to 18. November in Sharm el-Sheikh, Egypt, chaired by Foreign Minister Sameh Shoukry and coordinated by Environment Minister Yasmine Fouad, who has a background in climate research. That's when those concrete commitments for CO2 reductions that will limit global warming to below 1.5 degrees Celsius compared to pre-industrial times are supposed to be made.
At the UN nature conservation summit, the timing is still unclear. The timetable for it to be held in Kunming in late April, early May 2022 is again considered shaky because of Chinese concerns about the corona pandemic. For the fact that the new conservation targets are supposed to be met by 2030, states are running out of time. After all, the new German government is planning to massively increase spending on nature conservation. German Environment Minister Steffi Lemke plans to invest billions of euros to better preserve natural diversity and cushion the ecological impact of the expansion of renewable energies.
2022 will be the year of ecological truth: If the UN summits continue to delay the cuts in greenhouse gas emissions and protective measures for ecosystems prescribed by science, it looks as if the next decades- yes for the Anthropocene as a whole frowns. UN Secretary-General Guterres, the former head of Portugal's government, is a fighter for nature and climate protection: "Now is the time to switch to emergency mode."